Atrás
valencia-hospital-electrophoresis
Hospital General de Valencia, first accredited for pulsed–field gel electrophoresis in the hospital setting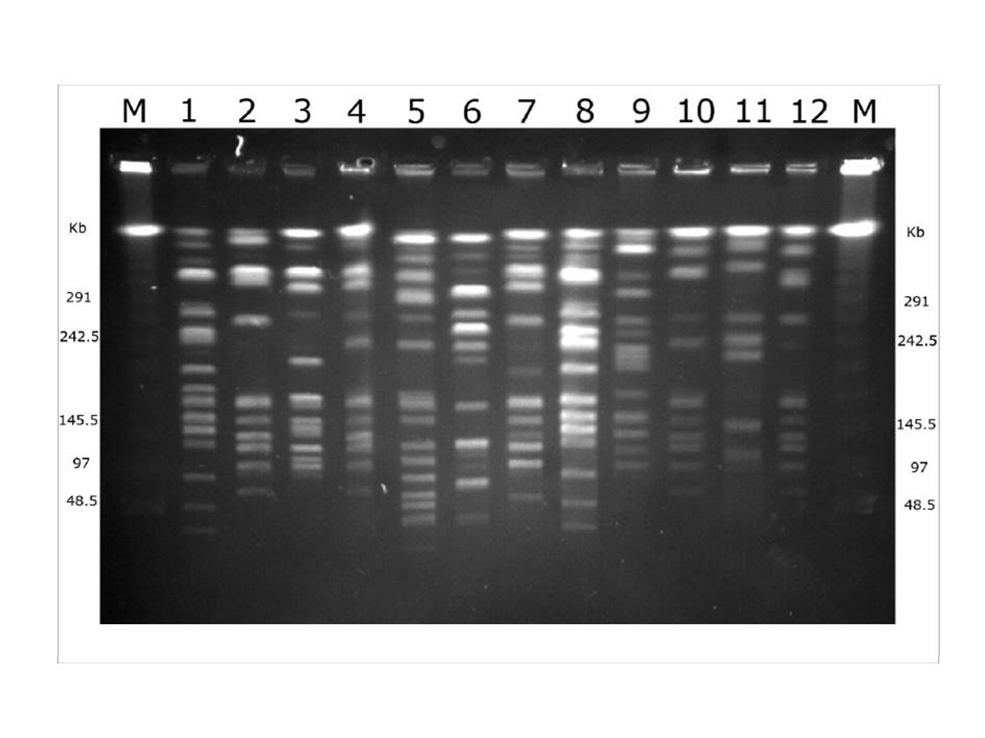 ENAC has granted the Hospital General Universitario de Valencia the first accreditation in Spain in accordance with the international standard UNE-EN ISO 15189 for the technique of pulsed–field gel electrophoresis in the hospital field, essential for the epidemiological study of nosocomial infections.
Pulsed-field gel electrophoresis (PFGE) is the gold standard technique for subtyping bacterial isolations in the molecular epidemiology field and nosocomial infection research thanks to its high power of discrimination. As it analyzes a large part of the bacterial chromosome, this technique enables us to know the clonality between isolates, discover the origin, routes and scope of infection transmission. Its results also enable the study the epidemiology of multidrug-resistant clones in hospitals.
The Hospital General Universitario de Valencia has opted for accrediting this bacterium Klebsiella pneumoniae testing, one of the most common pathogens causing intrahospital infection, characterized by the ease and speed of being transmitted between patients and their ability to survive in the hospital environment, potentially causing outbreaks, mainly in high-risk areas such as intensive care and resuscitation units.
Dr. Concepción Gimeno, Head of the Microbiology Service of the Hospital General Universitario de Valencia, explains the Hospital Microbiology Service's commitment to accreditation providing more guarantees to these tests: "Accreditation according to UNE-EN-ISO 15189 is the internationally accepted tool for demonstrating the issued reports' reliability. Therefore, we felt it essential that the technique used in controlling outbreaks or epidemics produced by multidrug-resistant bacteria be recognized by accreditation".
Dr. Carme Salvador states that this technique is necessary for meeting the requirements of the Surveillance of Resistant Microorganisms Laboratories Network (Red de Laboratorios para la Vigilancia de los Microorganismos Resistentes), one of the measures contemplated in the National Plan against Resistance of Antibiotics (Plan Nacional frente a la Resistencia de los Antibióticos, PRAN). For her part, Dr. Dolores Ocete, Head of Quality Service, highlights accreditation's benefits with effective terms in healthcare: "On the one hand, one of the beneficiaries of this activity is the patient, who receives high quality healthcare, and on the other hand, the hospital itself, because this technique can improve the current problem of constant occurrence of outbreaks or epidemics produced by multidrug-resistant bacteria, mainly in high-risk areas such as intensive care and resuscitation units".

Accreditation News is published quarterly and sent to organizations and to people who have asked to be included on its mailing list.
Would you like to receive a free copy of Accreditation News? Subscribe here.