Atrás
enac-revalidation-mla
ENAC revalidates its status as signatory of all recognition agreements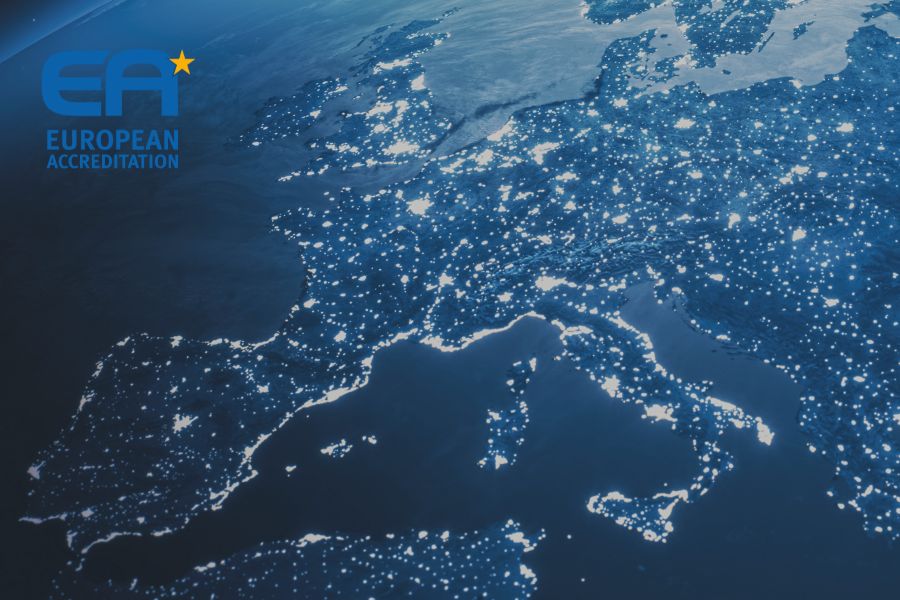 With this revalidation, over 1,800 ENAC-accredited bodies keep their international recognition making them a valuable tool for Spanish companies when opening up new markets.
On May 18, after studying the report of the audit team, the Multilateral Agreement Council of European Accreditation, in charge of managing the multilateral recognition agreements's peer assessment process and decision-making related to the new signatories, resolved that ENAC maintains its status as a signatory of all EA agreements.
These mutual recognition agreements constitute a fundamental element for achieving one of accreditation's basic objectives: reducing or eliminating technical barriers to trade; delivering confidence and acceptance across borders of the information provided by accredited conformity assessors regardless of the country in which they are located.
"With this revalidation, over 1,800 ENAC-accredited bodies keep the international recognition making them a valuable tool for Spanish companies when opening up new markets, since the reports and certificates accredited by ENAC are recognized in more than 100 economies among which is the entire European Union and the European Free Trade Association (EFTA). as well as the United States, Canada, Japan, China, Australia, Brazil, India, etc.", explains Beatriz Rivera, ENAC general manager.
International assessment: basis for mutual recognition
In order to ensure that accreditation services are equivalent in all Member States and to enable accreditation bodies to sign the recognition agreements, among other provisions, Regulation (EC) No 765/2008 establishes the fundamental principles of mandatory compliance for accreditation bodies supervised by European Accreditation (EA), the organisation designated by the European Commission to manage the European accreditation infrastructure.
Based on this principle, national accreditation bodies must pass the EA assessment every four years, which checks the equivalence of their accreditation systems.
In October 2022, ENAC received the visit of a European Accreditation audit team appointed to assess all their activities and it was made up of accreditation body representatives of France, Sweden, Italy, Portugal, Austria, Greece, Croatia, Tunisia, Poland and North Macedonia.
During the five-day audit, the European team assessed the Spanish accreditation system in detail, focusing on the supporting documents and the activity records, interviewing different staff members and accompanying ENAC audit teams in real audits.
The final audit report has been presented to the Multilateral Agreement Council (MAC), in charge of decision-making and where all the the agreements' accreditation bodies signatories are represented, and it has decided to revalidate ENAC's status as a signatory of all the recognition agreements of all the agreements signed in the EA organizations, ILAC and IAF for four more years.
"In this assessment result, great work and professionalism has been key, both ENAC staff and over 900 external auditors and expert collaborators in different fields who come from more than 100 reference organizations and who give the assessments essential technical solidity. This makes it possible for the accreditation system in Spain to continue providing a solid, rigorous and reliable instrument at the service of the market, the Administration and society and continues to be a key factor in the economic development of Spain", concludes Beatriz Rivera.

Accreditation News is published quarterly and sent to organizations and to people who have asked to be included on its mailing list.
Would you like to receive a free copy of Accreditation News? Subscribe here.