Atrás
world-energy-efficiency-2023
ENAC accreditation, a support for complying with European energy efficiency objectives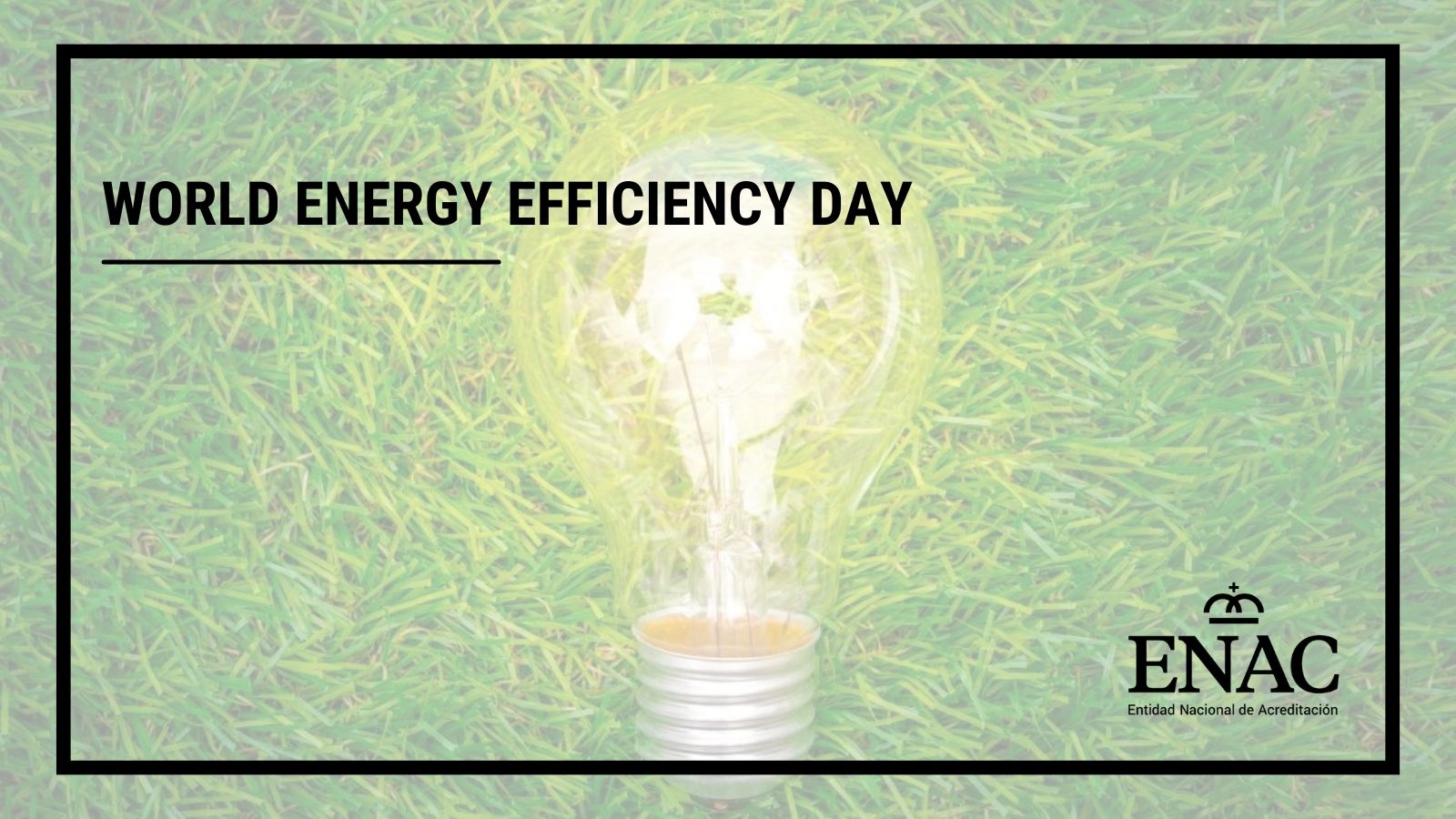 World Energy Efficiency Day is celebrated on 5 March and aims to reflect on and raise awareness of the importance of the rational use of energy. This is in line with the "Objective 55" package of measures that address the EU's ecological transition's energy aspects and the objectives set out in the Integrated National Energy and Climate Plan (Plan Nacional Integrado de Energía y Clima, PNIEC) 2021-2030.
Accreditation is one of the fundamental tools relied upon to achieve these objectives. An example of this are the different recently approved regulations which include accreditation, as, for instance, Royal Decree 36/2023, regulating the system of energy saving certificates (certificados de ahorro energético, CAE) and making a new tool for achieving the EU-committed energy saving objectives available to the market, including accreditation to make inspection reports much more reliable. With this objective, ENAC is working with the Spanish Ministry for the Ecological Transition and the Demographic Challenge to develop the corresponding accreditation scheme that will be published soon.
Likewise, accreditation is a key piece in Royal Decree 692/2021, which regulates granting aid to local clean energy projects in demographically-challenged municipalities and requires that LED lighting is certified by an accredited body, such as the Regulation of Energy Efficiency in Outdoor Lighting Installations, aiming to improve efficiency and energy savings, or the use of ENAC-accredited inspection bodies by the National Commission of Markets and Competition (Comision Nacional de los Mercados y la Competencia, CNMC) to inspect that electricity cogeneration facilities comply with legal efficiency requirements.
In addition, outside the regulated field, numerous accredited services bring confidence to the market. Certification is a guarantee for companies required to increase efforts to achieve, as far as possible, greater sustainability and cost savings. The energy management systems accredited certification guarantees that the organization has a management system that enables it to carry out its energy policy, establish objectives, goals and action plans that improve its energy performance.
Regarding renewable energy's distributed generation and promoting self-production, the work of both the accredited certification bodies and testing laboratories has become fundamental by acting as a guarantee of being correctly connected to the general distribution network of facilities and generation elements.
Likewise, accredited laboratories and product certification bodies play an essential role in giving confidence to quality and safety requirement compliance in products and energy components such as wind turbines, biofuels and photovoltaic modules and systems, among others. In addition, in the efficient consumption field, these laboratories offer guarantees on the efficiency tests of lighting, lamps and LED modules and air conditioning equipment.
Accredited bodies for electricity production, transformation, transport, and distribution facilities' safety inspection are also contributing to greater energy efficiency, as well as those assessing the energy efficiency of installations (outdoor lighting, thermal installations of buildings).
Finally, the accredited certification of persons is guaranteeing the technical competence of different professionals that have come up as a result of the growing demand for specialists in energy efficiency, such as energy managers and auditors or technicians in energy certification in homes.

Accreditation News is published quarterly and sent to organizations and to people who have asked to be included on its mailing list.
Would you like to receive a free copy of Accreditation News? Subscribe here.