Atrás
centro-nacional-microbiologia-tse
Centro Nacional de Microbiología: first accredited for studying Transmissible Spongiform Encephalopathies in human samples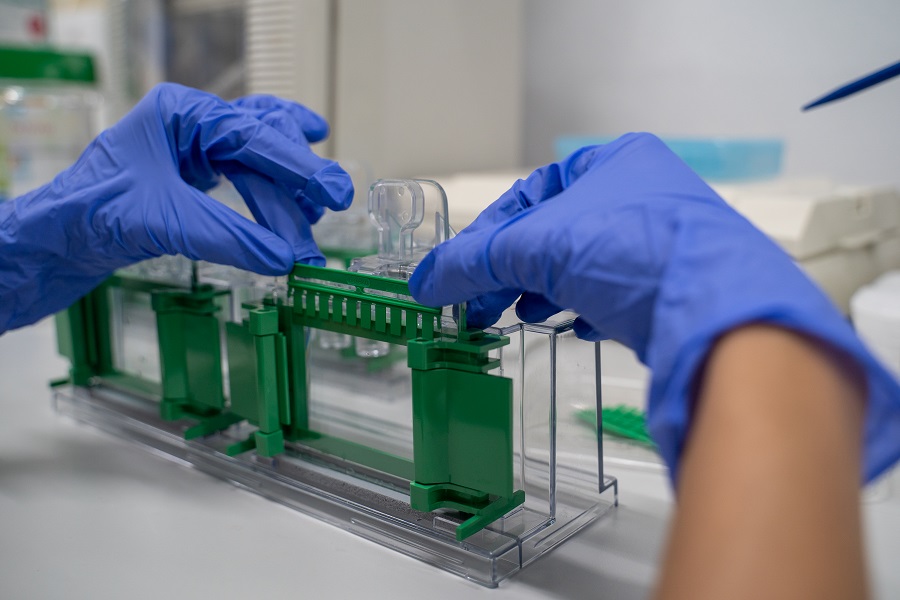 Centro Nacional de Microbiología, belonging to the Instituto de Salud Carlos III, has recently obtained ENAC's accreditation for the study of transmissible spongiform encephalopathies (TSE) in human samples, so becoming the first Spanish laboratory accredited according to UNE-EN ISO 15189 for this purpose.
Transmissible spongiform encephalopathies are a group of rare neurodegenerative diseases caused by prions (transmissible pathogens affecting both humans and animals) that have a triple etiological aspect; presenting as hereditary, acquired or sporadic cases (of unknown origin). TSE includes fatal family insomnia, Creutzfeldt-Jakob disease (CJD) and its variant "mad cow" associated with beef consumption.
Specifically, Centro Nacional de Microbiología, which has been accrediting diagnostic activities since 2006, has been accredited for conducting two complementary pre-mortem tests that support the differential diagnosis of this group of diseases by differentiating their etiology.
"The progressive, irreversible and potentially transmissible nature of these diseases makes its differential diagnosis particularly important, enabling them to be distinguished from other potentially treatable and nontransmissible diseases" says Dr. Miguel Calero, director of the spongiform encephalopathy laboratory at the Centro Nacional de Microbiología. "Therefore, with the ultimate goal of benefiting patients clinically suspected with these diseases, ENAC's accreditation allows us to demonstrate work done to the highest quality standards".
The first of the complementary tests is protein 14-3-3 determination in cerebrospinal fluid (neural death marker), which enables the sporadic CJD to be identified and differentiated from other slower evolving neurodegenerative diseases such as Alzheimer's disease. Second, Centro Nacional de Microbiología has obtained accreditation for PRNP gene analysis from blood cells, a test that confirms or discards the presentation of an inherited TSE. Between 5% and 10% of human TSE cases are hereditary and associated with point mutations in this gene.
With this accreditation, Centro Nacional de Microbiología, after a rigorous internationally endorsed assessment process, has proven to be technically competent to conduct the two complementary tests that it has been carrying out for more than 15 years at Instituto de Salud Carlos III to study human transmissible spongiform encephalopathies, thereby ensuring its results are reliable.
"ENAC's audits, because of their highly rigorous "measures" (strong impact on the relevant and relativization of the secondary) of its auditors, convey confidence in their results, enabling actions to be better implemented that correct or improve the system. Although Centro Nacional de Microbiología has official reference laboratories, accreditation strengthens confidence in results and provides safety as well as a strengthened leadership," says Dr. Laureano Cuevas, Director of Quality.

Accreditation News is published quarterly and sent to organizations and to people who have asked to be included on its mailing list.
Would you like to receive a free copy of Accreditation News? Subscribe here.