Atrás
sant-pau-anatomopathology
The Hospital de la Santa Creu i Sant Pau: first accredited for the anatomopathological study of bone and soft tissue biopsies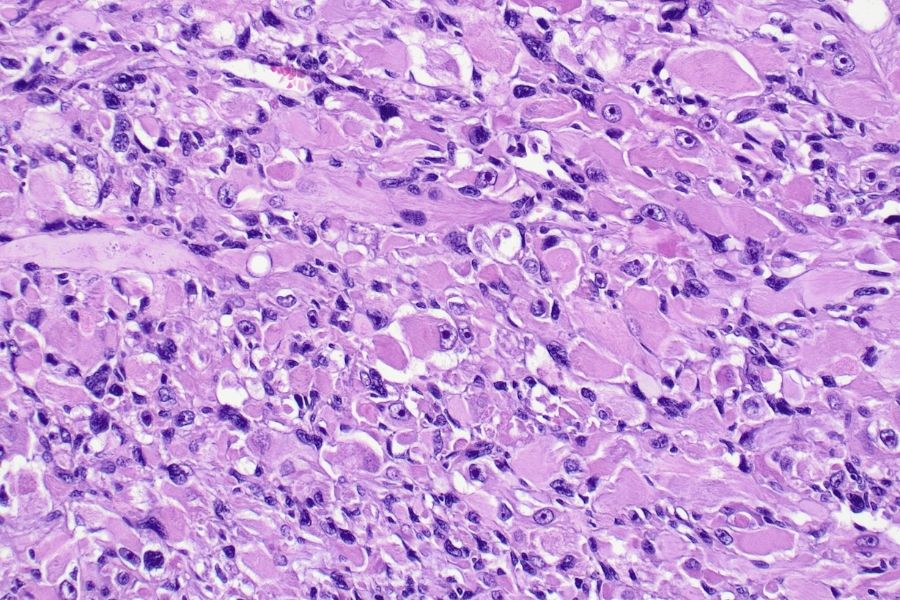 The Pathological Anatomy Service of the Fundació de Gestió Sanitària at the Hospital de la Santa Creu i Sant Pau in Barcelona has recently obtained ENAC's accreditation according to the UNE-EN ISO 15189 standard for the histopathological study of biopsies of primary tumor pathology of bone and soft tissue, thus becoming the first in Spain to be able to offer this accredited diagnostic service.
The Hospital de la Santa Creu i Sant Pau, a national reference centre for diagnosing and treating malignant lesions of bone and soft tissue, has accredited all the stages until the microscopic study, which includes complementary techniques such as immunohistochemistry, in situ hybridization with fluorescent probes (FISH) and analysis of genetic mutations by PCR / Sanger sequencing. In the words of Dr. Enrique Lerma, head of the Pathological Anatomy service at the Hospital de la Santa Creu i Sant Pau, "we want to ensure that all biopsies and cytologies of tumor lesions of bone and soft tissue are properly processed throughout the numerous phases of the anatomopathological diagnostic process: from obtaining the sample from the patient, to being received at the service and all the intermediate steps that are carried out systematically in the service, including the final editing of the reports, so that they are clear and complete".
The study of bone and soft tissue biopsies (fatty tissue, muscle, tendons, blood vessels, nerves, and deep tissues of the skin), together with integrating clinical and radiological data, enables the definitive diagnosis of the tumor and is helpful for the patient's treatment and prognosis. "To obtain the accreditation, says Dr. Lerma, we have had to "learn to do our job of diagnosing bone and soft tissue" more systematically. This has meant modifying the way of understanding our work that, both consciously and unconsciously, we will try to apply for the diagnosis of other diseases. Patients will be assured that the diagnosis is the best according to the scientific knowledge at each moment".
By obtaining accreditation, after having passed the rigorous evaluation process established by ENAC, the Pathological Anatomy Service of the Hospital de la Santa Creu i Sant Pau has demonstrated its technical competence in the histopathological study of bone and soft tissue biopsies, thus guaranteeing the reliability of the results issued. Therefore, hospital healthcare professionals can be assured that their clinical decisions are based on reliable information, increasing diagnostic quality and minimizing risks to patient safety.

Accreditation News is published quarterly and sent to organizations and to people who have asked to be included on its mailing list.
Would you like to receive a free copy of Accreditation News? Subscribe here.