Atrás
world-energy-saving-2021
ENAC-accredited services help achieve greater sustainability and energy cost savings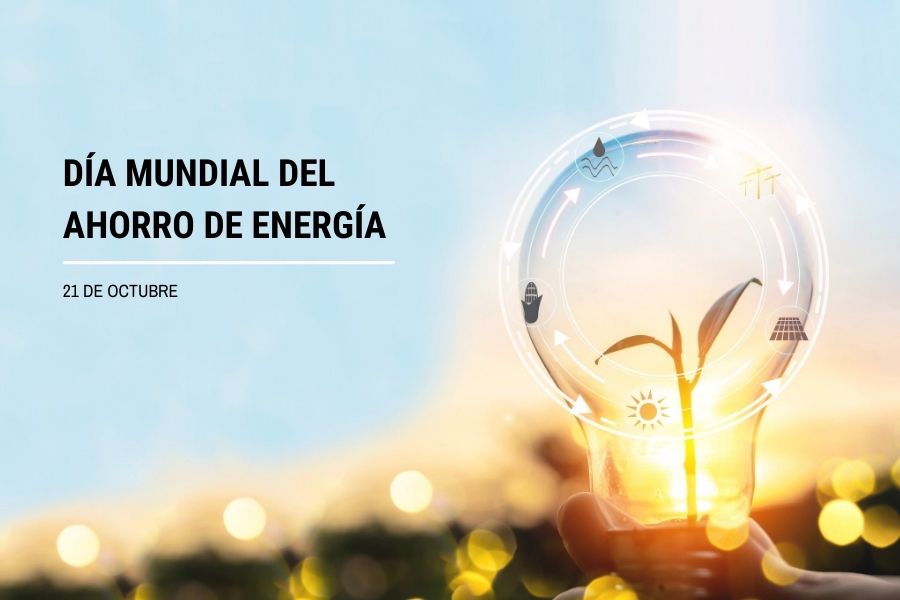 World Energy Saving Day, on October 21, aims to raise awareness of the importance of ensuring access to accessible, reliable, and modern energy for all, highlighting the fundamental role that energy plays in promoting economic growth, human development and environmental sustainability, in line with the provisions of the United Nations 2030 Agenda in its SDG 7.
Therefore, the European Union is committed to establishing a sustainable, competitive, safe and decarbonized energy system, reducing greenhouse gas emissions (by at least 40%, compared to 1990, by 2030), increasing the proportion of renewable energy consumed (at least a 32% share of renewable energy) and achieving energy savings in line with the objectives set at European level (at least 32.5% improvement in the energy efficiency), as well as improving Europe's energy safety, competitiveness and sustainability.
Currently, a large number of testing, inspection and certification services accredited by ENAC provide confidence to administrations, companies and consumers in the safety and quality of the generation, transport, distribution, marketing and energy consumption processes.
Greater sustainability and savings
Within the different accredited services, certification is a guarantee for companies that are required to make an increasing effort to achieve, as far as possible, greater sustainability and cost savings. The accredited certification of energy management systems guarantees that the organization has a management system that enables it to develop its energy policy, establishing objectives, goals and action plans that improve its energy performance.
Regarding distributed generation and promoting self-production of renewable energy, the work of both certification bodies and accredited testing laboratories has become fundamental by acting as guarantors of a correct connection to the facilities' general distribution network and generation elements.
Moreover, accredited product certifiers are increasingly contributing to providing confidence in compliance with defined quality requirements for wind turbines, modules, and photovoltaic systems and all the power electronics elements necessary to ensure an adequate connection of these renewable energy sources in distribution networks.
Regarding energy generation in the renewable energies field, accredited laboratories play an essential role in providing reliability to the testing of energy components and products such as wind turbines, biofuels and photovoltaic modules and systems, among others. In addition, in the efficient consumption field, these laboratories offer guarantees on the efficiency tests of lighting, lamps and LED modules and air conditioning equipment.
Bodies accredited for the safety inspection of electricity production, transformation, transmission, and distribution facilities are also contributing to greater energy efficiency; and those that assess the energy efficiency of installations (outdoor lighting, thermal installations of buildings).
Finally, the accredited certification of persons is providing guarantees on the technical competence of different professionals that have emerged as a result of the growing demand for specialists in energy efficiency, such as energy managers and auditors or technicians in energy certification in homes.

Accreditation News is published quarterly and sent to organizations and to people who have asked to be included on its mailing list.
Would you like to receive a free copy of Accreditation News? Subscribe here.