Atrás
importaco-internal-lab
Importaco opts for accreditation in detecting aflatoxins in nuts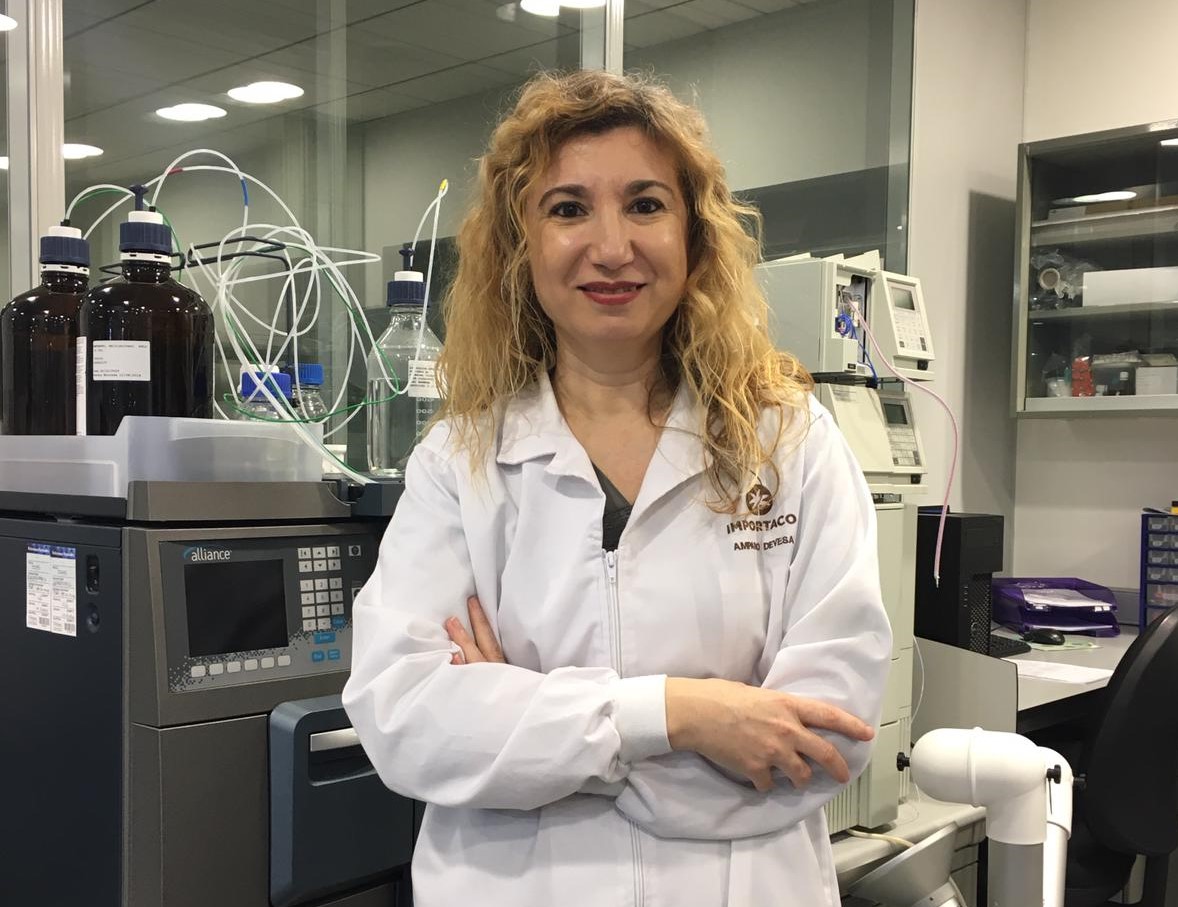 Importaco is a food company engaged in manufacturing, producing and distributing nuts and mineral water. It supplies this type of food, among others, to Mercadona distribution company. The company's internal laboratory has recently obtained accreditation for determining B1, B2, G1 and G2 aflatoxins in nuts by high-resolution liquid chromatography (HPLC) and fluorescence detection. Aflatoxins, natural toxins produced by fungi of the Aspergillus genus, are one of the main causes to notify alert in peanuts and nuts.
Amparo Devesa, Importaco Frutos Secos' Director of Research and Quality, tells us in this interview the reasons why they decided to opt for accrediting their internal laboratory.
What exactly is the accredited test?
At Importaco, we are committed to ensuring food safety and quality for each and every product we market, as this is fundamental for customer's health. On the basis of this commitment and to comply with the legal framework established by the European Union, EC Regulation No 1881/2006, we have accredited the analytical technique of determining B1, B2, G1 and G2 aflatoxins by high-resolution liquid chromatography (HPLC) and fluorescence detection technology. This process has been carried out in different food bases such as peanuts and nuts.
Why did you decide to opt for accrediting these analyses carried out by Importaco's Technology Centre testing laboratory?
Accreditation is an opportunity to value our analytical techniques and to have more rigorous laboratory processes. The reasons why we decided to opt for accrediting the aflatoxin determination technique are, first, that aflatoxin levels are one of the main causes of alerts to be notified in peanuts and nuts, according to the latest data recorded in the RASFF (Rapid Alert System Feed and Food) in 2019.
In addition, in a worldwide context, where both raw materials and products are marketed on an international market, it is essential to comply with the legislative framework that determines how to prevent, eliminate or reduce the level of risk to human health along the food chain.
Finally, accreditation is due to our growing interest in improving and specializing our internal control protocols in order to convey confidence in the safety of our analytical results to customers and consumers.
What are the benefits in the agri-food sector of having an accredited in-house laboratory? How can this benefit Importaco's customers?
The benefits that we have obtained have been multiple, as accreditation has allowed us to value the technical competence and experience of Importaco's professionals. In addition, thanks to this process, we also have properly calibrated and maintained infrastructure and laboratory instruments, which is essential for carrying out our activity.
This process has been made possible by the effort and dedication of the professionals working in the laboratories. Thanks to them, we have more specialized laboratories, which ensure the quality and reliability of the analytical results.
For Importaco, accreditation is not a goal; it is our way of working, as it represents analytical excellence. Therefore, we consider accreditation to be a symbol of trust and credibility for our customers, as by having it we ensure the technical competence of our laboratory.
Through this technical competence and the Specialization Programs to implement more specific, sensitive and rapid analytical techniques, we offer greater added value and can position ourselves as our sector's benchmark in quality and food safety.
Importaco exports some products out of the national territory. Do you consider that the ENAC mark can help you open up new markets? How?
Since we are in a globalized market, our vision is to meet all international standards. Therefore, accreditation helps us substantially, as the results obtained in accredited laboratories are internationally accepted and recognised, which enables us to retain our customers.

Accreditation News is published quarterly and sent to organizations and to people who have asked to be included on its mailing list.
Would you like to receive a free copy of Accreditation News? Subscribe here.