Atrás
fertinagro-organic-fertilizers
Fertinagro Biotech accredits its quality laboratory for analysing the main nutrients in inorganic and organic-mineral fertilizers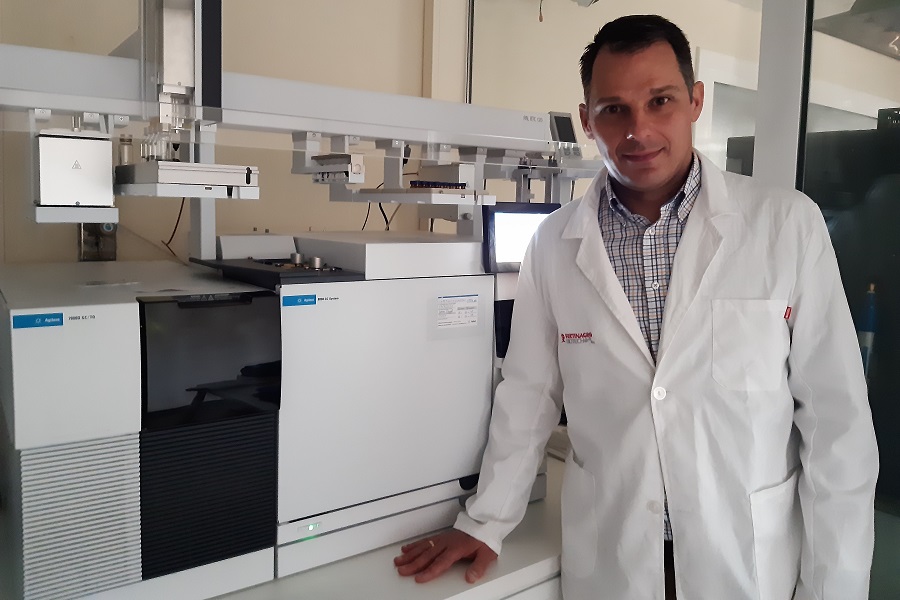 Fertinagro Biotech is a multinational company in the agricultural fertilizer sector that has 18 production plants located in Spain and France and operates in more than 50 countries in Europe, Africa, America and Asia.
As a sign of its commitment to innovation and research, Fertinagro Biotech's quality laboratory has recently obtained ENAC's accreditation to analyse the main nutrients in inorganic and organic-mineral fertilizers. In this interview, Joaquín Romero, director of fertinagro's R&D department, addresses the reasons that led the company to invest in its internal laboratory's accreditation.
What exactly are the tests for which Fertinagro Biotech's quality laboratory has obtained ENAC's accreditation?
The tests consist of the NPK analysis of inorganic and organic-mineral fertilizers, total nitrogen in the absence of nitrates, ammoniacal nitrogen, phosphorus soluble by gravimetry and potassium soluble by gravimetry.
Why did the company decide to accredit these tests?
Fertinagro Biotech wants to provide its customers with the maximum safety and quality in its fertilizer products; for this reason, it intends to achieve excellence in all its processes and one of them is its product quality control, therefore, it also covers its analysis quality laboratory.
What are the benefits of having an accredited in-house laboratory for a company like Fertinagro Biotech? How do you think this accreditation can benefit your customers?
By having the quality and validity of the results given by the laboratory recognized, ensuring that the informative values are reliable on the product labels of Fertinagro's different manufacturing and retail subsidiaries.
In addition, the validity of accreditation applies both nationally and internationally. Accreditation offers our customers confidence in the results of the analysis, knowing that the laboratory has the necessary competence as it meets the requirements specified in the UNE-EN ISO/IEC 17025 standard.
Since Fertinagro Biotech serves more than fifty countries around the world, do they consider that ENAC's accreditation can help them become established in international markets? If so, how?
Of course, it is a great step for export, since we have the support of accredited reports that provide the same degree of reliability as those issued by other bodies. In this way, in coordination with production, the delivery time of the report necessary to comply with current regulations can be reduced, since the waiting time for sending samples to another laboratory is reduced.

Accreditation News is published quarterly and sent to organizations and to people who have asked to be included on its mailing list.
Would you like to receive a free copy of Accreditation News? Subscribe here.