Atrás
enac-agreement-sae-ecuador
International cooperation: ENAC signs an agreement with the Ecuadorian Accreditation Service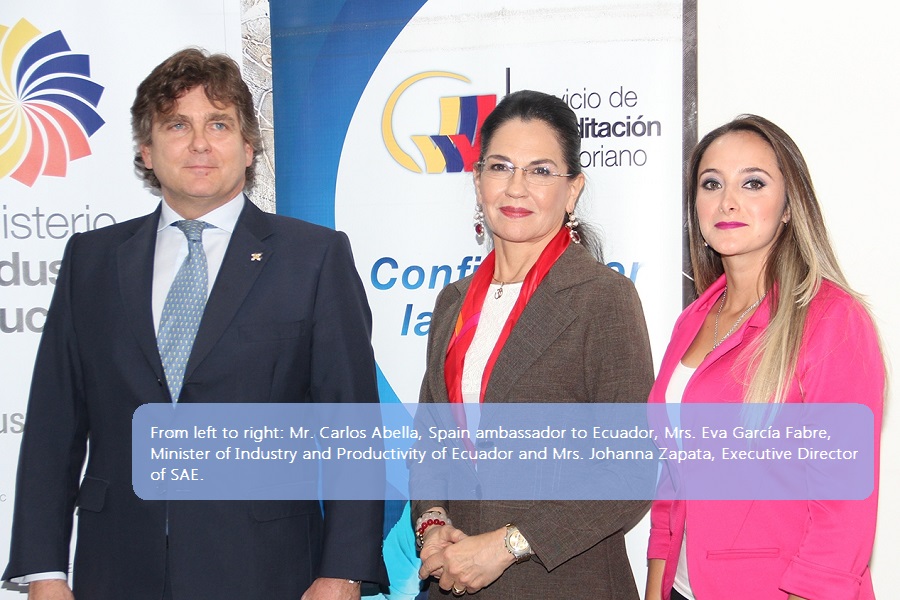 On Tuesday 24th October, ENAC and the Ecuadorian Accreditation Service (SAE) signed a cooperation agreement in order to promote collaboration between the two agencies. The agreement was signed by ENAC's General Director, Beatriz Rivera and SAE's Executive Director Johana Zapata Maldonado. It was formalized at an institutional event in Quito attended by the Spanish Ambassador to Ecuador, Carlos Abella y de Aristegui who represented ENAC and the Ecuadorian Minister of Industries and Productivity, Eva García Fabre on behalf of SAE.
The agreement means both organizations will cooperate in common interest areas, such as developing certification of persons accreditation schemes, paying special attention to the Ecuadorian community in Spain, as well as ENAC training SAE technicians and auditors and may include stays in Spain.

Accreditation News is published quarterly and sent to organizations and to people who have asked to be included on its mailing list.
Would you like to receive a free copy of Accreditation News? Subscribe here.