ENAC presents its 2018 Activity Report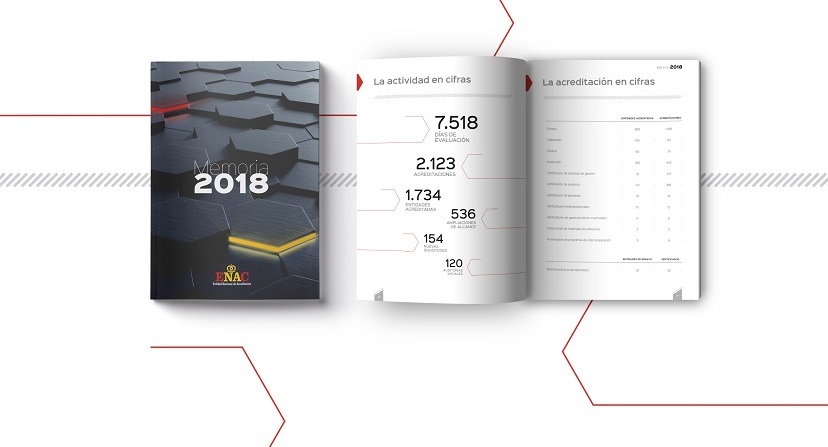 ENAC has presented its 2018 Activity Report during the General Assembly meeting, held June 12.
In 2018, 1,734 ENAC accredited bodies brought confidence to the Spanish society and economy, and, for another year, which strengthens the value of accredited services as a guarantee of technical competence and as a passport for exports.
By the end of 2018, ENAC had accredited 882 testing, 66 medical, and 160 calibration laboratories, 385 inspection bodies, 184 certification bodies, 10 environment verifiers, 6 greenhouse gas emission trading verifiers, 2 reference material producers and 9 proficiency testing providers.
You can consult and download the full document on ENAC's website (in Spanish).

Accreditation News is published quarterly and sent to organizations and to people who have asked to be included on its mailing list.
Would you like to receive a free copy of Accreditation News? Subscribe here.