Atrás
enac-2016-activity-report
ENAC's Activity Report for 2016 is published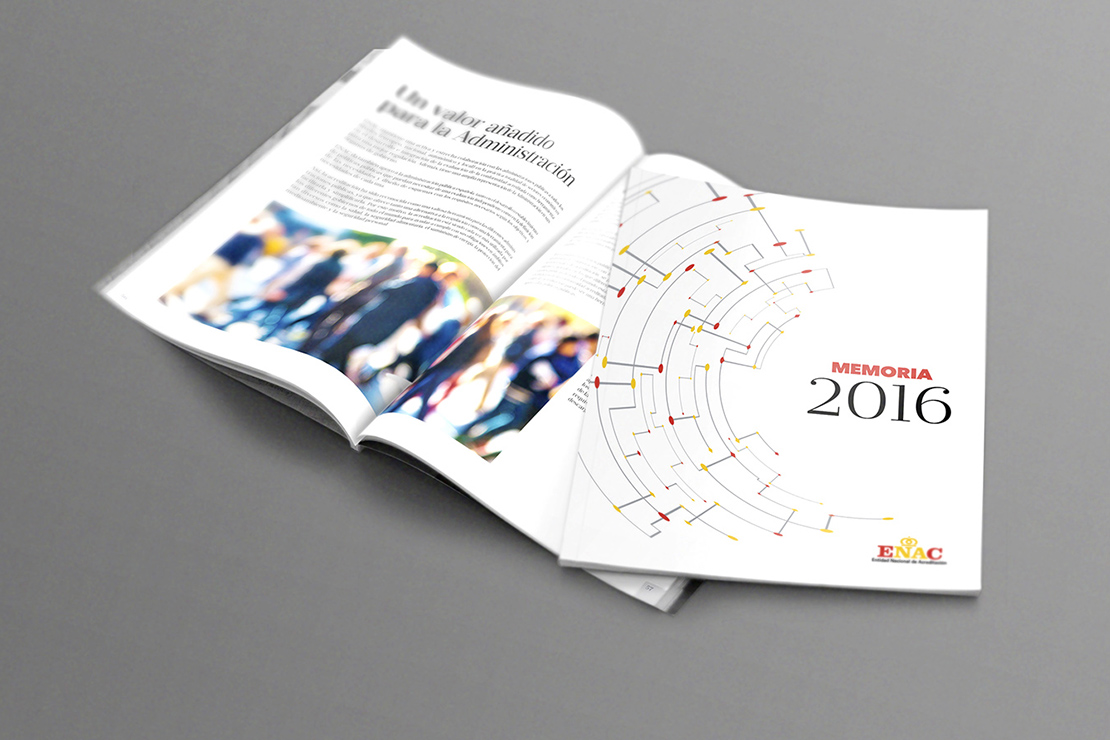 The 1720 ENAC-accredited bodies give confidence to Spanish society and economy
ENAC, the Spanish National Accreditation Body, has presented its 2016 Activity Report during its General Meeting. In total, there are 1,720 bodies accredited until the end of 2016 which help to ensure a more reliable Spanish market with more guarantees.
The annual summary emphasizes a proliferation of new activity areas in 2016 where accreditation provides security in inspection activities such as physiological studies in the forensic field, person certification in the energy and construction sectors, proficiency testing providers in the clinical field, genomic analysis laboratories, inspection of autonomous vehicles, goods control testing at customs, tourism product and service certification or asset management systems, among others.
During ENAC's General Meeting, Jose Manuel Prieto, President of ENAC noted ENAC's collaboration with international accreditation organizations that "it is projecting accreditation's value worldwide, progressively being a tool for increasing confidence that is recognized all over the world".
He also highlighted ENAC and accreditation's support to the public administration both in developing legislative documents and general public policies: "In Spain, ENAC has been actively collaborating with the competent authorities to develop and integrate accredited conformity assessment as a tool to better regulate and support its work in different areas".
Beatriz Rivera, General Manager of ENAC, took the opportunity to highlight "the leadership that ENAC continues to have internationally as well as constantly opening new activity areas, particular highlighting the health sector as one of the most significant examples of this process".
2016 figures
The increasing number of accredited bodies and the increasingly diversified areas inspected by ENAC (up to 2,135 accreditations) illustrate the value that the market and the Spanish Administration give accreditation as a tool for ensuring technical competence and support for exports to international markets.
In specific activity figures, the year ended with a total of 1,720 bodies accredited by ENAC. At the end of 2016, by activity there were 889 testing laboratories, 160 calibration laboratories, 276 inspection bodies, 147 certification bodies, 182 control bodies, 10 environmental inspectors, 6 greenhouse gas inspectors, 9 proficiency testing providers and 2 accredited reference material producers.
The report also details ENAC's international activity, noting several milestones that translated into international recognition for institutions accredited in Spain. Firstly, the agreement reached with the United Arab Emirates Standardization and Metrology Authority (ESMA) which involves recognising certified Halal products by ENAC-accredited certification bodies. And, secondly, ENAC joined the new Multilateral Recognition Agreement (MLA) signed at the heart of the International Accreditation Forum (IAF), whereby person certification accredited by signatory accreditation bodies acquired a global dimension.
Also, the Report highlights ENAC's collaboration with the members of European Accreditation, the European accreditors organization, to further develop an infrastructure of solid and recognized accreditation providing confidence to any part of the world.

Accreditation News is published quarterly and sent to organizations and to people who have asked to be included on its mailing list.
Would you like to receive a free copy of Accreditation News? Subscribe here.