Atrás
bridgestone-tyre-manufacturing
Bridgestone trusts ENAC's accreditation to provide maximum guarantees to its manufacturing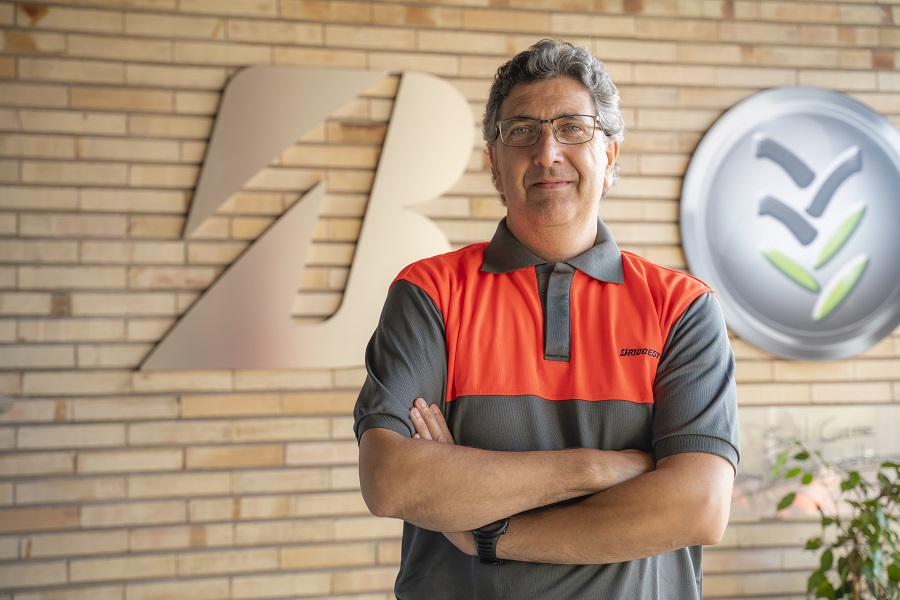 Bridgestone Hispania, manufacturer of tyres and rubber products, has recently received ENAC's accreditation for tests on tyres for commercial vehicles and their trailers carried out at the plant located in Basauri (Bilbao). In particular, the activities accredited by the manufacturer include load and speed duration tests and dimensional measurements.
With this new accreditation, there are now three plants that have accredited testing services for their produced tyres, since, in 2020, their plants in Burgos and Puente San Miguel (Cantabria) passed ENAC's assessment and obtained accreditation for load and speed tests, wear indicators and dimensional measurements in car and trailer tyres; and tyre explosion resistance tests and dimensional measurements on agricultural vehicle tyres.
Carlos Díez Gutiérrez, Head of Quality at the Bridgestone Hispania plant in Puente San Miguel and director of the Product Assessment Laboratory of the factory, in this interview addresses the reasons that led the company to opt for accrediting its in-house laboratory.
How useful are the tests accredited by ENAC in the tyre manufacturing process?
The tyres manufactured by Bridgestone Hispania Manufacturing, whether for tourism, truck or agriculture, are subjected to different tests to ensure that they comply with the national or international regulations affecting them, as well as with the specific requirements of our customers. And it is these tests on the finished product (tyres) that have been accredited.
Why did the company decided to opt for accrediting these tests?
Bridgestone is a multinational focused on achieving operational excellence in each of its processes. For the process of measuring and testing tyres, what better way to demonstrate this and ensure its continuity over time than by undergoing an accreditation process? Moreover, the fact that all our production centre laboratories in Europe, as well as the Technical Centre itself, are accredited is synonymous with homogeneity between them.
What benefits are brought to a manufacturer like Bridgestone Hispania Manufacturing by having an accredited in-house laboratory? How do you think this accreditation can benefit your customers?
There are several advantages of having accredited internal laboratories, although, in our case, I would like to highlight the agility of carrying out product approval tests prior to being launched on the market. In addition, it enables us, when faced with changes in customer expectations, to be able to quickly propose new solutions. In terms of benefitting our customers, in the competitive automotive industry, laboratory reports from accredited laboratories generate confidence, and it is this trust that is the basis for establishing long-lasting customer-supplier relationships.
Bridgestone Hispania Manufacturing tyres have a market beyond our borders, do you consider that ENAC's accreditation can help in exporting your products? How?
Absolutely. Accreditation's international recognition enables and speeds up entry into third country (non-EU) markets and those where specific approval processes and audits are required due to their national regulations. In short, it simplifies entry into these markets.

Accreditation News is published quarterly and sent to organizations and to people who have asked to be included on its mailing list.
Would you like to receive a free copy of Accreditation News? Subscribe here.